Augmenting Reality
Augmented reality is changing the way we view the world -- or at least the way its users see the world and Augmenting Reality will be the next big advancement in communication.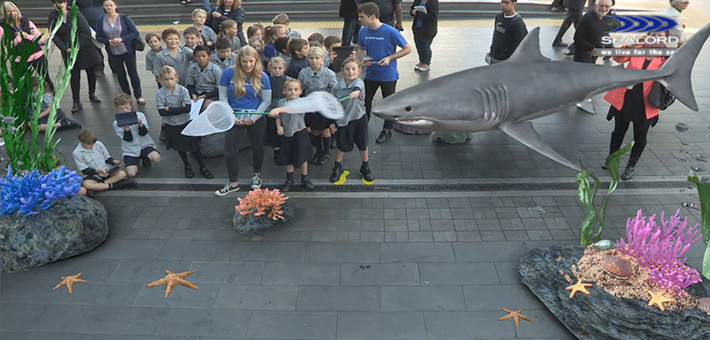 How would you like to stand on a marker. looking at the screen in front of you, and watch a dinosaur walk past you on the screen? Or an astronaut. Or an exercise instructor appears through a manhole and gets you to do exercise with him. We can show you the most cost effective way to do this. Want to know more? Augmenting Reality is a means for placing the virtual world, over the real world. At its basic, you place a marker, which can be real or virtual, in an area. Point your smart device at it with the app selected, and a virtual object is superimposed over your real world view. You can move around the object in real time and see the different sides. Objects can be anything you like, from spacecraft to animated cartoons. We've taken this one step further and can do Augmenting Reality on a large scale, where the experience is enjoyed by hundreds at the same time, or on a small scale in a one to one interaction. Instead of a static object, we combine real people with virtual people to get them to interact together to create unique and memorable experiences.
We know that this is sometimes difficult to understand so have a look at our video above to guide you through this amazing tech.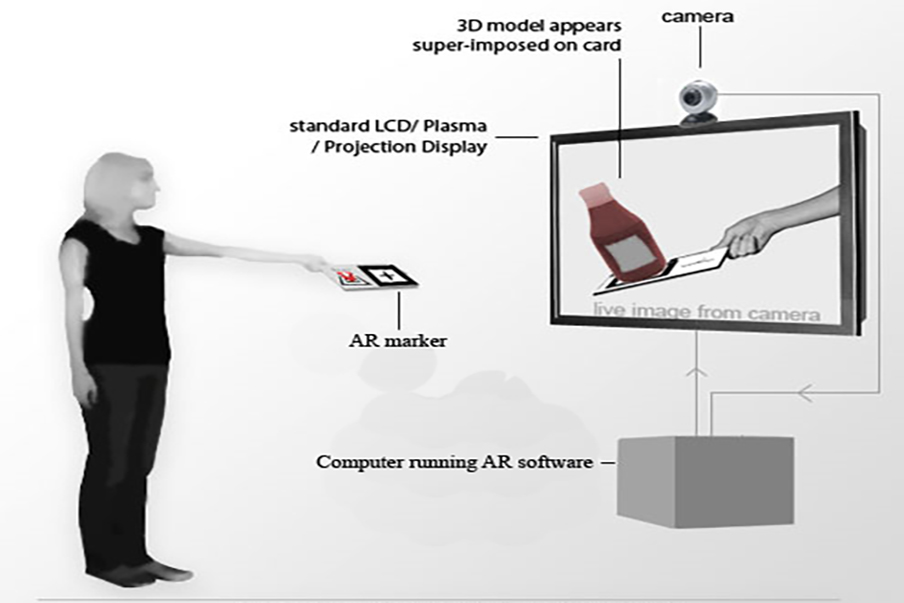 If youd like more information on Augmenting Reality. Then please click the Augmenting Reality logo below. It'll take you to a dedicated website so show you the magic.