Flexible and Transparent LED Screens
Flexible and Transparent LED screens for hire or purchase. Any size and any shape. From 3.9mm pitch and 1800 nits brightness up.Light enough to hang yet attractive enough to catch your customers eyes.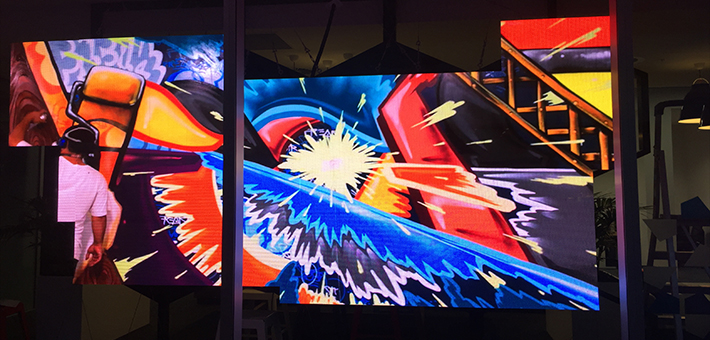 Transparent and flexible screens. Bright, adaptable, light and excellent resolution. The result: stunning, attention-demanding displays - which is why our screens are used so often at product launches, trade shows, restaurants, nightclubs, museums, casinos and other venues. It's as simple as it is stunning.
LED flexible screens can be any shape or design. From life sized banner sizes, to large event screens. They are quick to set up and extremely budget friendly. Our transparent LED screens images to literally float in the air, creating a brand new medium to captivate and fascinate audiences.
Should you require more, then we will be getting in ribbon led screens which can be moulded into any shape you desire, from 360 degree circles, to floating ribbons. Your limit is your imagination..
These highly innovative yet simple-to-use product has been utilized to enhance retail spaces, product launches, trade shows, live entertainment, nightclubs, museums, theme parks and even private parties.
Three Steps to getting a LED screen for your event or to buy.
1. Contact us to decide your requirements.
2. Provide the artwork for your content.
3. Thats it. We set up, packdown and make sure the screens provides the WOW you want for your event!
If youd like more information on our LED screens. Then please click the contact page above and get in touch.